FHA Loans – Common Repairs Needed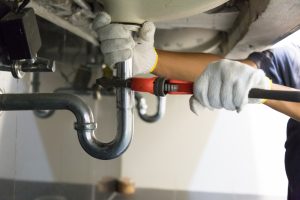 The Federal Housing Administration's (FHA) mortgage program is a great way to purchase a home. The most common FHA product is the 203(b) loan which requires certain home issues to be repaired by the seller before closing. A seller can refuse to make repairs, which can lead to the FHA contract being canceled.
Repairs That Must be Completed Prior to Closing for FHA Loans
Peeling paint in homes built before 1978, which might be a lead hazard
Unpainted downspouts and broken rain gutters
Rotting outbuildings in need of demolition
Exterior doors that don't properly open and close
Exposed wiring and uncovered junction boxes
Major plumbing issues and leaks
Inoperable HVAC systems
Leaky or defective roofs
Roofs with a life expectancy of fewer than three years
Roof composition over shake
Active and pest infestations
Rotting window sills, eaves, or support columns on a porch
Missing appliances that are usually sold with a home (i.e. stove, fridge, etc)
Bedrooms without minimally-sized windows for egress or windows with bars that don't release
Foundation or structural defects
Wet basements
Evidence of standing water in crawl space
Inoperable kitchen appliances
Empty swimming pools without working pumps, and abandoned pools with mosquito fish
Ripped screens
No pressure relief valve on water heater
Leaning or broken fences
Repairs That Are Not Necessary to Fix but should be Kept Track of
Peeling Paint in homes built after 1978
Cracked glass  in windows
Minor plumbing defects, such as dripping faucet
Missing handrails
Damaged wall coverings in homes built after 1978
Worn-out carpeting or defective floor finishes
Beat-up or damaged exterior doors that still open and close
Tripping hazards, such as heaving sidewalks
Debris under house that requires removal
Poor workmanship
Evidence of previous or inactive pest infestation
Replacement of flat roofs
Testing of wells, unless its required by local jurisdictions or if the water is suspected of contamination
FHA is not concerned with cosmetic defects. Normal wear and tear should not cause issues, if it does not interfere with soundness, security, or safety of the dwelling
Who Needs to Make Repairs?
Either the buyer or the seller can make the repairs, it depends on the situation and what is in the purchase contract. Typically the contract will have an inspection clause with a contingency for the seller to make repairs, but that is not always the case.
Seller Repairs
The FHA will not require every single thing to be repaired, it will single out those repairs that fall under the category for safety, security, and soundness. Any seller who agree to accept an FHA 203(b) loan from a buyer should understand their obligation to perform any required repairs. Either the seller makes the repairs themselves, or they deposit repair funds in an escrow account that the buyer can use to fix up property after closing. The FHA cannot force home sellers to make the repairs required if they do not want to. In this case, the loan may be in jeopardy and the buyer will have the option to back out of the contract.
Buyer Repairs
If the buyer wants to go through with the deal, they can always agree to make required home repairs instead of the seller, or even split the cost. If the buyer does agree to make repairs, the FHA needs to know if the buyer has the appropriate funds to pay for the repairs. They can either accurately price out the repairs or add the costs to the sale price.
The seller can deposit repair money into an approved escrow fund at closing which would save them the hassle of doing the repairs before the closing. This option would only work for certain repairs, and if the home is in very poor conditions, it will likely be rejected by the FHA appraiser. Then the only other option is to use an FHA 203(k) renovation mortgage.