Benefits of Working With a Mortgage Broker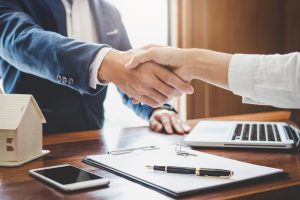 1. Better Rates/Costs
What is the first thing that pops in your head when looking at a home loan? Almost always you are thinking about interest rates and costs. How do you know what is and is not a good deal? You can request quotes from several different lenders or banks and compare them. Are you really getting accurate numbers? Who exactly is providing you with these numbers at each of these lenders? Likely its a customer service representative or a loan officer who is reading off a script, possibly working on commission, telling you what you want to hear in order to get you to use their lender. They are not the ones who go analyze your financials to figure out what your loan will entail. Have you ever considered a broker?
The process is a bit different when working with a broker. A broker will be the one you speak with from start to finish, they are the one looking at your information, and they are using their experience to calculate the best rates and lowest costs for you. Finding a good Mortgage Broker is the best option to receive the customer service and home loan you deserve!
2. Direct Communication
Nobody likes making calls to businesses where it is almost impossible to get the answers you are seeking. Whether you are getting transferred to different departments, talking to someone inexperienced or getting put on hold. These all waste your time and likely do not even get you the results you are looking for. This is what you get with the big banks and companies!
With a broker, you have direct access to them. Even if you cannot reach them at the moment, a good broker will return your call or text in a timely manner and will give you the full answers you are seeking!
3. Flexibility
There are a lot of people who have low credit scores or tough financial situations that can make it difficult for them to purchase a home. A lot of the time this is caused by emergencies or unexpected events which puts people in these tough situations. Most lenders and banks have their own set of products and guidelines that they follow. There is a minimum credit score of 640 that you need to have in order to get an automatic approval in their system. If you do not have it, they tell you they cannot get you a loan. If there are other hiccups in your credit history or financials that may make things difficult, they may still deny you.
A good broker will work with scores below that 640 in which is called a manual approval. This means they can get your file manually underwritten and get you approved for a loan. If you are one of these people who have been through some tough times that affected you ability to purchase a home, a broker is who you want to be working with. They have the flexibility to work with great credit scores down to the low scores!
4. Faster Closing Times
In large companies, they have such a large workload and several departments for files to run through which gives them a national average of 45 day closings.
Brokers can get your loan done in as little as 15 days!